BEAUTY TALK: Skin Bleaching - a projection of self-hatred?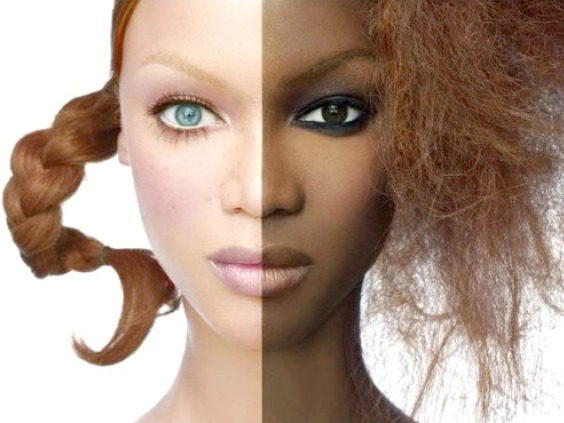 Could bleaching your skin be "the conceptualization of the psychology of oppressed colored [dark skinned people who] feel "deep feelings of inferiority", as concluded by Professor Jack Menke of Anton de Kom University in Surinama, Northern South America?
Beauty. Many women go to extreme and inconsiderable lengths to achieve it, despite any and all risks to their health. Over the years women all around the world have endangered their lives and inflicted immeasurable amounts of pain and discomfort on themselves in order to conform to their social convention of beauty. Skin bleaching is a disease and a complex that many people across different cultures suffer from, but which is more recognised in black communities and are commonly practiced by women. A typical and common reason for skin bleaching is to eliminate scars or 'to get a fair face'.
The British Skin Foundation conducted a survey in 2011 and found that 11% of those who bleach their skin, do it because they feel pressured by society and family members. The survey also concluded that 22% of the volunteers would still bleach their skin, despite the risks of suffering from irreversible skin damage such as skin lesions, epidermal atrophy wasting of the epidermal layer of the skin, exogenous ochronisis – a blue, black discoloration, skin irritations such as eczema, bacterial and fungal infections like scabies or acne, and cancer.
South African musician, Nomasonto Mnisi states that skin bleaching is no different from having rhinoplasty. In her most recent interview with BBC World News she says "I've been black and dark-skinned for many years, I wanted to see the other side. I wanted to see what it would be like to be white and I'm happy."
As we believe this to be a complex and definitely 'the conceptualization of the psychology of oppressed colored' people, we want to know what your thoughts regarding this matter. Have you ever thought of bleaching, do any of your family members do? How do you feel about it?
---
Words: Bianca Clarke