Your sex life in monochrome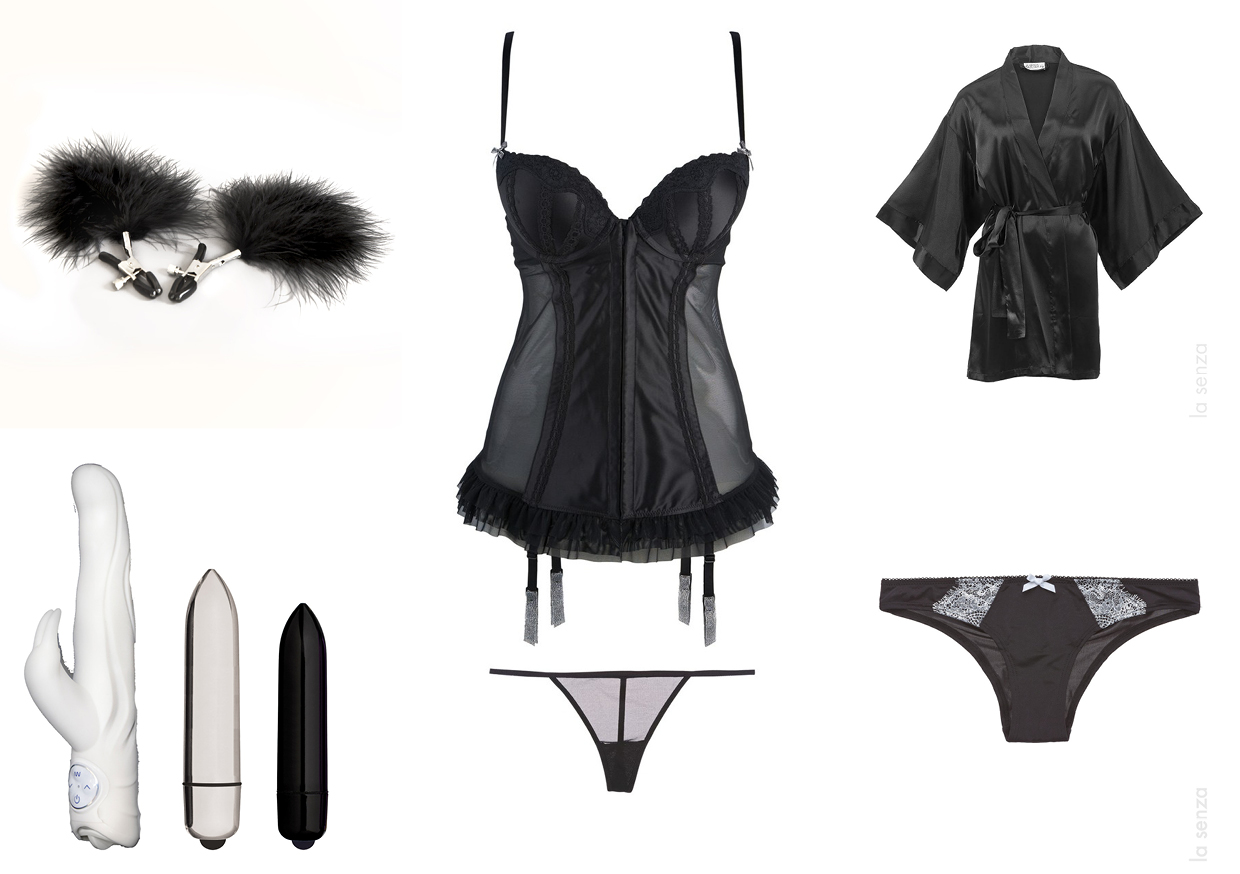 With monochrome being hot at the moment and black and white being classic colours that I'm sure no one can ever get enough of, why not add more of it to your lingerie closet or your lady toys drawer in preparation for those special occasion(s) with your partner or with you, yourself and you?
Lingerie 
Having a black piece of lingerie is a must-have for every woman. Black is sexy. Black is classy. Black is dangerous. Black is timeless. Being dangerously timeless, sexy and classy is good for when you're in that moment, and good for when you want to feel more confident!
The rampant rabbit & the bullet
To be fair, every woman needs one. Whether you are in a relationship or not, it will come in handy when you are feeling that urge and you are by yourself or use it to add a little bit of adventure in your and your partner's sex life - if he's okay with it of course. Some men don't feel comfortable around toys: go figure!
---
 Fifty shades of play
Why not indulge in 50 days of pure adventurous naughtiness at different levels?