Black British Feminism: Past, Present and Futures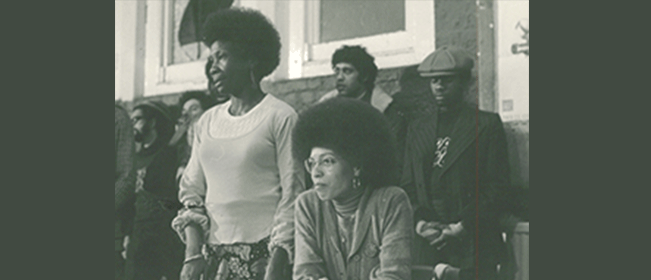 Interested in feminism? The Black Cultural Archives in collaboration with The Body Narratives and writer, Chardine Taylor-Stone are offering you the opportunity to explore Black British Feminism with an interactive and insightful programme including films, archives, a tour, panel and group discussion. 
Starting with The Cinema of Collective Black Resistance - a series of insightful films mapping the history and context of Black political struggle in Britain will be shown to visitors throughout the day. These films will invite people into the world from which a radical and active period of Black British Feminism developed and raises questions on how some of the issues touched upon in that era have developed our ideas of what it means to be Black and actively resist forms of oppression today.
This will be followed by a Black British Feminism in the archives workshop where the BCA will be displaying ephemera from the OWAAD movement and other Black feminist actions throughout the day. Visitors will then be taken on a Black feminist activist tour around Brixton for the Black British Feminist activists in Brixton walk and will exploring the landmarks that are entrenched in collective histories of resistance with BCA Operations Manager, Kelly Foster. At a time where Brixton is rapidly changing, this walk will encourage visitors to think about race, space and place.
The conference will then continue at the Karibu Centre for Wisdom Circles: Black British Activism Past and Present which will break out of the traditional workshop format, it will involve five wisdom circles which will take place around the room facilitated by cross-generational black feminist activists. Each circle will facilitate a dialogue on a different topic, encouraging participants to listen and contribute to a cross-pollination of ideas in a fluid and safe space. Wisdom Circles are an ancient way in which indigenous peoples came together in sacred circles to learn from each other how to survive, hope and dream.
Topic discussions include: grassroots organising, queer activism, violence against women, mental health, challenging anti-blackness in non-Black People of Colour communities and wellness and healing in transformatory work. This will be followed by the second part called Moving Forward: A Collective Conversation on the Future of Black British Feminism, an open floor discussion on how the current wave of Black Feminism is defining its voice, its ideals and activism today. The panel will incorporate a "Question Time" style format, which will be chaired by Nydia Swaby. Panelists include Liz Obi, Chardine Taylor-Stone, Ikamara Larasi and Dr Joan Anim-Ado amongst others.
Drinks, music and chatter will start from 10pm until 12am.
---
The event takes place on Saturday, 14th of March, between 12pm - 3.30pm at the Black Cultural Archives (1 Windrush Square, London, Brixton, Greater London SW2 1EF) and will continue at The Karibu Centre, (7 Gresham Road, London SW9 7PH) from 4pm – 12am