A night of fashion, beauty & fun at The Mobile Chic Boutique & Phoenix Centre Launch Party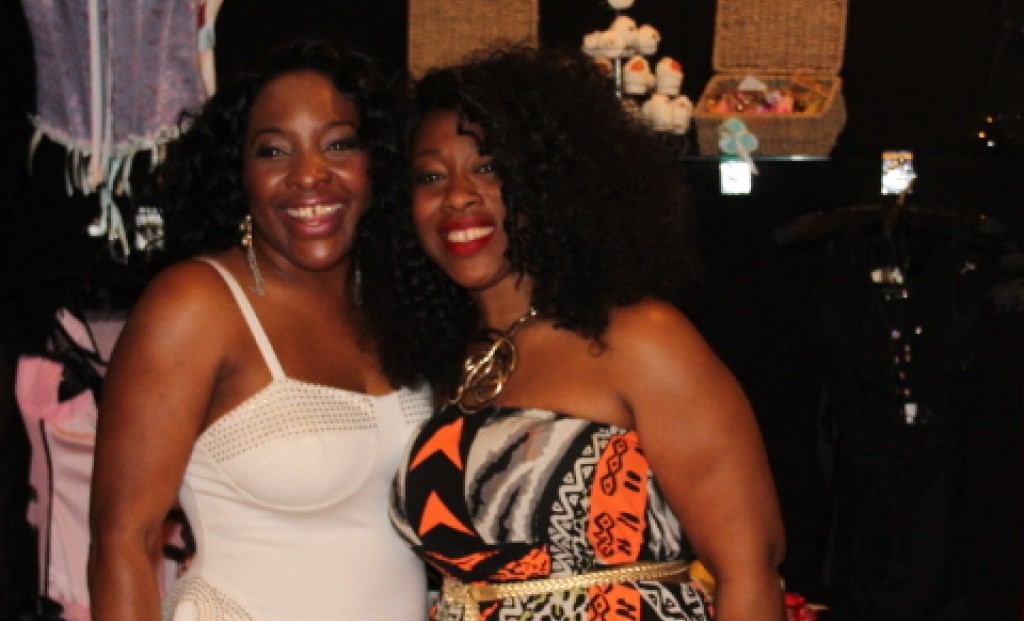 It was a rainy Friday evening and the date April 25th 2014. I hurried down Oxford Street London's busiest shopping district. Why? Because I had received my invitation to the The Mobile Chic Boutique and Phoenix centre launch party and I was not going to miss out on this event.
I was lured by the promises of shopping for unique designs, good music and of course free cocktails! So even the unpredictable British weather was not going to stop me. Upon arrival the perfect hosts did not disappoint, their guests and potential customers were served fruity rum punch cocktails and met with friendly greetings. The team had generously shared their night with other business owners whom were given the opportunity to exhibit their products and designs, making the venue bright and colourful with an array of choices on offer.
Tricia Blake, Symone Reid and Natasha Corbin-Stewart are the three ladies behind the chic event. Individually, these women have built their own creative brands but had ceased the chance to join forces and create the Mobile Chic Boutique (MCB) partnership. A brilliant choice in my opinion. The boutique allows you to purchase some sexy lingerie, a 'traffic stopping' dress, bling jewellery and beauty products. All under one roof.
Tricia Blake, founder of Diva Choice describes her business as "not just a business, it is an empowering statement, a personal decision all women can make for themselves". Tricia continues to explain, the ethos of Diva Choice is for Women to reconnect with their inner beauty during bath-time and encourage self-love through pampering and lingerie. Diva Choice retails luxury beauty products, such as cupcake inspired Bath melts made with the finest ingredients; shea Butter, coco Butter and essential oils. Diva Choice also provides beautifully crafted Lingerie and offers a range of services that include pampering,  bespoke gift boxes, personal lingerie styling and much more.
"My business promotes wellbeing and love for self; I think that is worth getting up for...don't you?"   Well, yes I do Tricia! The Diva Choice designs are not just for your 6ft size 6 model type, but Tricia encourages all women regardless of their shape or size to embrace their bodies. This is reflected in her designs.
Symone Reid founder of 'The Reid Collection' and Natasha Corbin-Stewart, founder of 'Eminence Mode' who make up two thirds of this unique trio are both jewellry designers. Natasha says, "My inspirations and influences come from a broad perspective so I tend to make one or two pieces of each design so each woman who wears my creations can be certain no one else will be wearing it. I like the fact that I'm not tied down to any one particular style but enjoy making spontaneous creations which range from vintage, contemporary, cultural, modern, trendy and futuristic".
The MCB ladies ensured that the night did not go without a DJ to get the party started and good food to keep their guests satisfied. They made no delay to introduce me to the other business owners, and there were a variety of goods on display such as art, health products, fashion and home ware.
Afro Babyz
Alicia Mullings for 'Afro Babyz' caught my attention with her cute and funky baby clothes designs. Alicia originally from Birmingham is now a London based fashion designer whose talent also stretches to the adult market. "My aim is to educate through fashion" Alicia ensures that positive imagery is shown through her prints.
Inna Box
I am a sucker for trinkets with quirky designs and so the company 'Inna Box' caught my eye. With their illustrated cards and inspired gifts. I especially liked the cushions.
Sofia R Brazilian Swimwear
With pieces that are sure to get you noticed on the beach as they are bright colourful and sexy. Sofia R ensures that they work with the best and most reputable Brazilian brands.
As the evening progressed it seemed word as spread about the event. "Someone I knew mentioned there was a party here tonight, so I just popped in" - mentioned a nice lady whom I got chatting to in the crowd. Though I thought the MCB and Phoenix Centre launch party was a success, I asked Tricia if she was pleased with the turn out. "I, we are very grateful to everybody who has come out and supported us. A lot of hard work has gone into everything you see. So yes I am very pleased."
The Mobile Chic Boutique is based at The Phoenix Centre, 73 Oxford Street London W1D 2EP.