Clinique's New Cheek Pops Blusher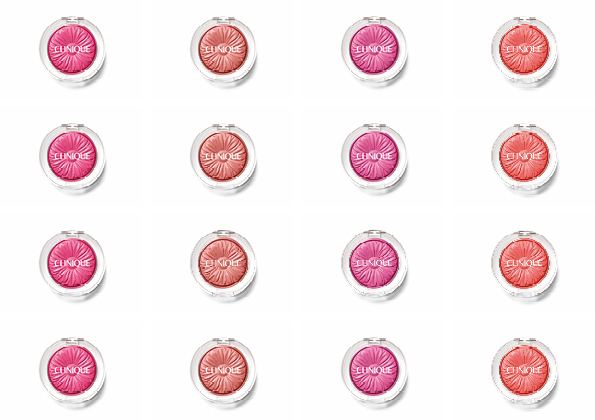 Clinique introduces new Cheek Pops. Irresistible colour so pure, blushing has never been so effortless.
Looking for pure, natural cheek colour that's virtually untraceable? Clinique's NEW Cheek Pop imparts only the purest colour to provide a natural blush look with absolutely no trace of powder or buildup on cheeks. Cheek Pop's lavishly silky formula achieves effortless colour so vibrant and long-lasting that cheeks pop all day without a single streak.
Available in a conveniently small and clear compact, it is perfect to carry around with you just in case you feel you're in need of a top-up. The pretty colours of the blooming blushers consists of 4 shades: Ginger Pop, Peach Pop, Berry Pop and Plum Pop - all dome-shaped and embossed with a beautiful gerber daisy design that shines through.
Clinique's powder-less blusher is the perfect solution to achieving a natural day-time look. Not only is the product suitable for all skin types, it can also be used to achieve a nighttime look with just the application of additional strokes on one's luscious cheeks.
Cheek Pop can now be purchased from www.clinique.co.uk  and available at Clinique counters nationwide from 21st March 2014 and can be purchased at £16