Half Of A Yellow Sun In Cinemas From April, 11th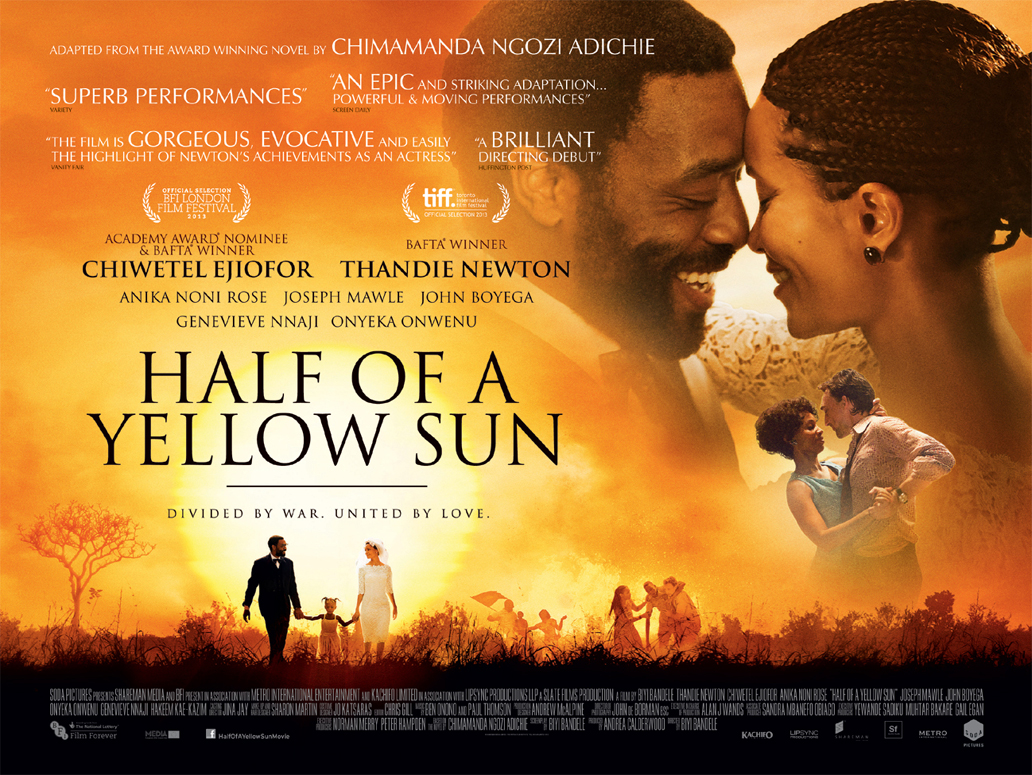 Chimamanda Adichie's 'Half Of A Yellow Sun' is to hit selected UK cinemas from April 11th 2014. The critically acclaimed film premieres on Tuesday 8th April. Tickets are available to be purchased by the public for £10 from the cinema: Odeon - Streatham.
Published in 2006, the movie tells the epic-love story of four different characters from the perspective of two English-educated Nigerian twin sisters: Olanna, Kainene during the turbulent Biafran War. The movie is written and directed by London-based Nigerian playwright, novelist and screenwriter Biyi Bandele. It is produced by Andrea Calderwood of Slate Films (The Last King of Scotland).
---
Olanna (Thandie Newton) and Kainene (Anika Noni Rose) are glamorous twins from a wealthy Nigerian family. Returning to a privileged city life in newly independent 1960s Nigeria after their expensive English education, the two women make very different choices. Olanna shocks her family by going to live with her lover, the "revolutionary professor" Odenigbo (Chiwetel Ejiofor) and his devoted houseboy Ugwu (John Boyega) in the dusty university town of Nsukka; Kainene turns out to be a fiercely successful businesswoman when she takes over the family interests, and surprises herself when she falls in love with Richard (Joseph Mawle), an English writer.
Preoccupied by their romantic entanglements, and a betrayal between the sisters, the events of their life loom larger than politics. However, they become caught up in the events of the Nigerian civil war, in which the lgbo people fought an impassioned struggle to establish Biafra as an independent republic, ending in chilling violence which shocked the entire country and the world.
Raving commentary reviews include:
"THE FILM IS GORGEOUS, EVOCATIVE AND EASILY THE HIGHLIGHT OF NEWTON'S ACHIEVEMENTS AS AN ACTRESS" – VANITY FAIR
"AN EPIC AND STRIKING ADAPTATION... POWERFUL & MOVING PERFORMANCES" – SCREEN DAILY
"A BRILLIANT DIRECTING DEBUT" – HUFFINGTON POST
"SUPERB PERFORMANCES" – VARIETY